"
Thank you for calling card services…..
" Well, how many times you hear this hackneyed welcome note when you call your credit card issuer customer services. I am sure you hear it many times. Don't they at times irritate you when you are in dire need of card services help in the proper manner? Anyway, it is the custom to greet a customer. Now, when you call, after wading through a lot of IVR messages, you finally reach a live customer service representative (CSR) who is there to help you with respect to your credit card queries.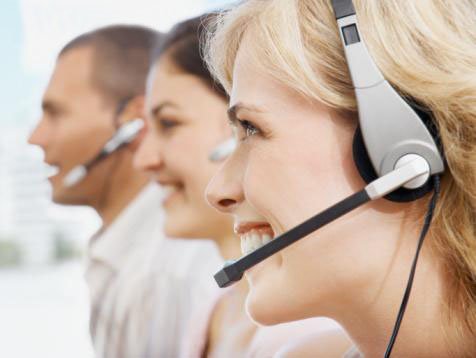 Reaching a card services agent, you confront a flurry of verification questionnaire. They ask you to give your account number, the last four digit of your SSN, your mother's maiden name and the like. Now, why are they required? These days, with loads of counterfeit and swindle report, it is mandatory to pass the verification process to enter any account. Now how safe is to part with your important finance information? Let me tell you that it is completely safe to give your personal date to the CSR such as your SSN, your checking account number and so, as the agents are not allowed to keep any pen or paper with them when they attend calls. They are not at all permitted to keep any record of any customer no matter how bad the customer talks to the agent.
Now, when you call, you need to be specific with you call purpose. This way, you can save your time and that of the agent's. And, there is also more chance of your issue being resolved. I said
'more'
because, when a customer nags and prolongs a call, it irritates the agents, though they are not supposed to. However, thinking practically, you need to hit the button as soon as you call. Remember, most of the customer care jobs are outsourced to the sub-continent countries where the profit comes per call. So, they always tend to remain in a hurry to finish the call and take the next one. If you prolong a call, you might lose the subject matter and end up with no resolution at hand. You are at times harassed with the calls put on hold. It really pinches.
Therefore, better ask your question specifically and guide the agent to give you the proper answer. Avoid asking roundabout questions like,
why your pending balance is so high, when will you get the credit line increase (repeatedly), can you please charge off all of my over limit and late fees, why are my credit privileges revoked , can they be reinstated, can you call my hubby/wife regarding my card
and so on. They are typical questions and are based more on emotional front than on logic. Keep in mind that the agents do not have any authority to do anything with your account. They cannot charge off all of your fees, at best only one or two fees, that too as per the company rules. So, you need to be aware of the agreement which you signed when you applied for the card. The CSR will only put the cliché note '
Sorry, we are unable to assist you in this matter. You do not pass the necessary parameters to have such and such privileges.
They will never say that they do not have the authority; instead, they will impose it on your poor credit usages. Be wiser and smarter. Good luck.
Continue reading..